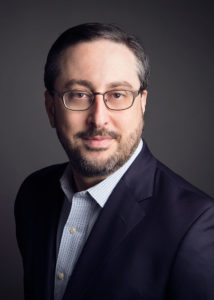 ROBERT D. FROST
Robert D. Frost is a founder and co-managing principal of Signature Urban Properties which is currently developing more than 1,600 units of affordable housing in the Bronx.  Mr. Frost is also President of Signature Partners, LLC a commercial real estate brokerage firm based in Manhattan with a focus on Class B, retail, and industrial leasing. In addition, Mr. Frost leads a venture that is redeveloping a blighted area of Patchogue, New York including the development of a new medical center providing critical care to underserved communities.
Mr. Frost was previously an investment banker in the Real Estate, Gaming, Leisure and Lodging Group of Bear, Stearns & Co. Inc.  While at Bear Stearns, Mr. Frost worked on a broad range of equity, debt and mergers & acquisitions assignments on behalf of real estate opportunity funds, REITs, real estate operators and gaming and lodging companies.
Prior to joining Bear Stearns, Mr. Frost was the chief of staff of the Global Business Policy Council of A.T. Kearney, Inc., management consultants.  In that capacity, Mr. Frost advised senior corporate leaders of major international corporations on issues related to global expansion.
A lifelong resident of New York City, Mr. Frost is a 1992 graduate of Harvard University.  In addition, in 1997 Mr. Frost received his M.B.A. from Columbia University's Graduate School of Business.  Mr. Frost has served on numerous not-for-profit Boards and is President of The Lucius N. Littauer Foundation. He and his wife, Navah Perlman Frost, live on the Upper Westside of Manhattan with their four children.
---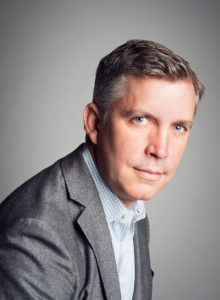 GIFFORD MILLER
After more than a decade of experience at the highest levels of New York City government, including four years as Speaker of the City Council, Gifford Miller today brings his expertise to bear on private sector initiatives. Miller formed Signature Urban Properties (SUP) to pursue transformational development in transitional urban areas. As SUP's Co-Managing Principal, Miller has led multiple projects strengthening and enhancing New York City's neighborhoods. In recent years, under his leadership, SUP completed the largest private rezoning in the history of the Bronx and is leading the development of more than 1,600 units of affordable housing, transforming formerly derelict industrial areas into new, vibrant residential and mixed use communities. In addition to his development work, Miller is also the Principal of Miller Strategies, a highly successful strategic consulting firm. As its principal, Miller advises a variety of companies on navigating New York's complex business, regulatory, and political waters.
Miller is active with a number of New York's leading non-profits, serving on the board of the Friends of the High Line, St. Bernard's School, the U.S. Soccer Foundation New York Leadership Council, and as the Chairman of the Center for an Urban Future and New York City Outward Bound Schools. Miller, a life-long New Yorker, graduated from Princeton University where he met his wife Pamela. They live on Manhattan's East Side with their sons, Addison and Marshall.